The 2nd Global Friendship Art Festival was held in Bhutan at the Royal Textile Academy on the 4th February 2019. The Art Festival was organised by the Bangladesh Artists Group.
The Art Festival aims to build bilateral relations between the countries. The founder of the Artist Group Saiful Islam said that it is to nurture cultural activities to bring together different consented people around the globe and also to bring pride to the nation.
The Founder Member Farzana Yeasmin said, "No doubt right from the initiation of our civilization and until the destruction of the world, it is very eminent that fine art will last until the extinction of civilization." The Bangladesh Artist group is organizing this program in Bhutan for the 2nd time and it has got acceptance by other nations' participants.
Jushnu Roy Choudhury, Ambassador of the People's Republic Of Bangladesh to Bhutan said that the Art Festival is a good attempt to foster friendship among art loving people of different countries. He expressed his hopes that the Art Festival will help in bonding stronger relations with Bhutan and other countries.
Mosharref Hossain pointed out that the work of the artists have always been able to portray the rich cultural heritage, national individuality and socio-economic landscape of Bangladesh. He also acknowledged the people of Bhutan for the support and cooperation for letting the Global Friendship Art Festival happen in Bhutan.
There were about 50 art pieces and about 39 artists across the world including USA, Bangladesh, Greece, Russia, India, Nepal, and Philippines participated in the Global Art Festival in Bhutan.
The Art Festival was graced by the Ambassador of the People's Republic Of Bangladesh to Bhutan Jushnu Roy Choudhury. The day long festival was attended by local artists in Thimphu including VAST Bhutan, tourists, and other development partners.
Art Pieces Below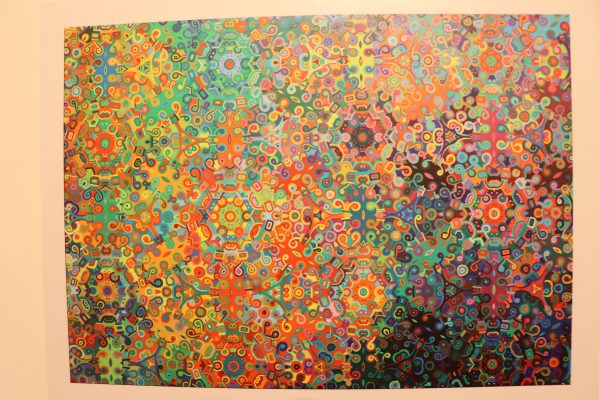 Stream of Consciousness
Media: Tempera on Paper
Artist: Alexandra Feodoridi, Russia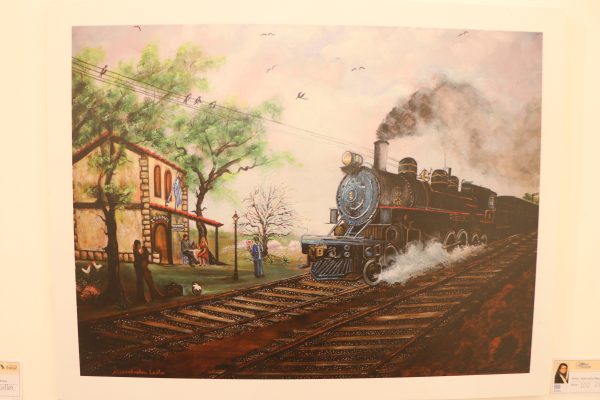 The Train
Media: Acrylic on wood
Artist: Stavroula Alexandratou, Greece