Welcome to RTA
Weaving is an integral component of the culture and tradition of Bhutan. With the aim to preserve and promote this living art, the Royal Textile Academy of Bhutan was instituted in May 2005 under the patronage ofHer Majesty Gyalyum (Queen Mother) Sangay Choden Wangchuck as a non-government, non-profit organization.
The RTA was registered as a Civil Society Organization in line with the Civil Society Organization's Act of Bhutan 2007 on June 13, 2011.
---
---
December 21, 2018
The Winter Weaving Programme at the RTA began on 20th December. 20 young girls from schools across Thimphu are attending the weaving class. They will learn traditional weaving over the span of one month. Below […]
November 11, 2018
Her Majesty Gyalyum Sangay Choden Wangchuck graced the inauguration of the 3rd phase of the Royal Textile Academy's office building on the 4th and 5th November. Her Majesty Gyalyum is the Royal Patron […]
April 16, 2018
A team from the Smithsonian Center for Folklife and Cultural Heritage (CFCH) led by its Director General Dr. Michael Mason was in Bhutan from April 2-11, 2018, as guests of the Royal Textile Academy. The […]
The Weaving School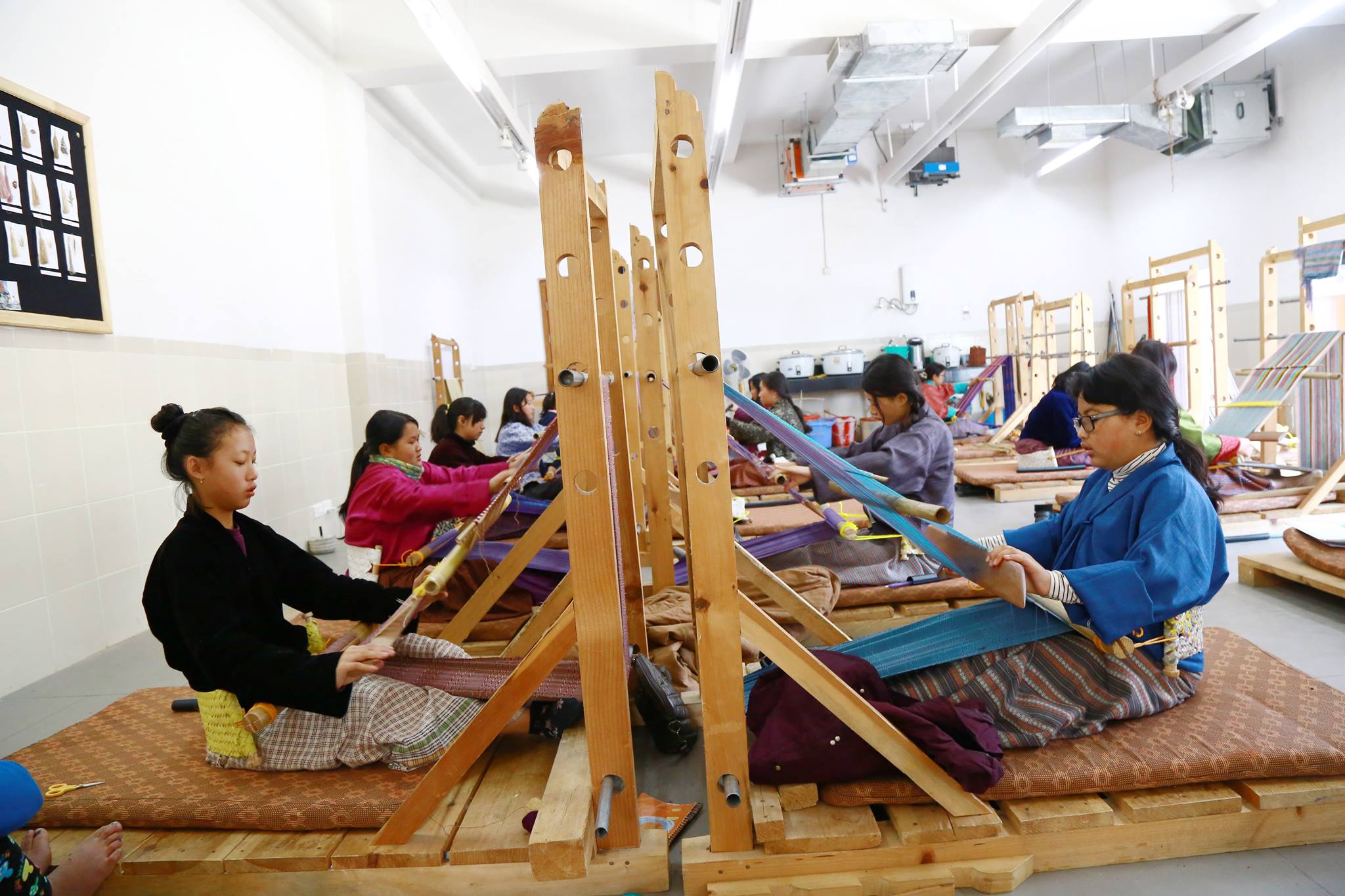 The Weaving School trains students in traditional weaving, the art of yarn dyeing, contemporary skills related to design and color combinations, and also basics on business and book-keeping skills. As of June 2016, eleven batches comprising of more than 200 trainees have completed their training from the school.
The Textile Museum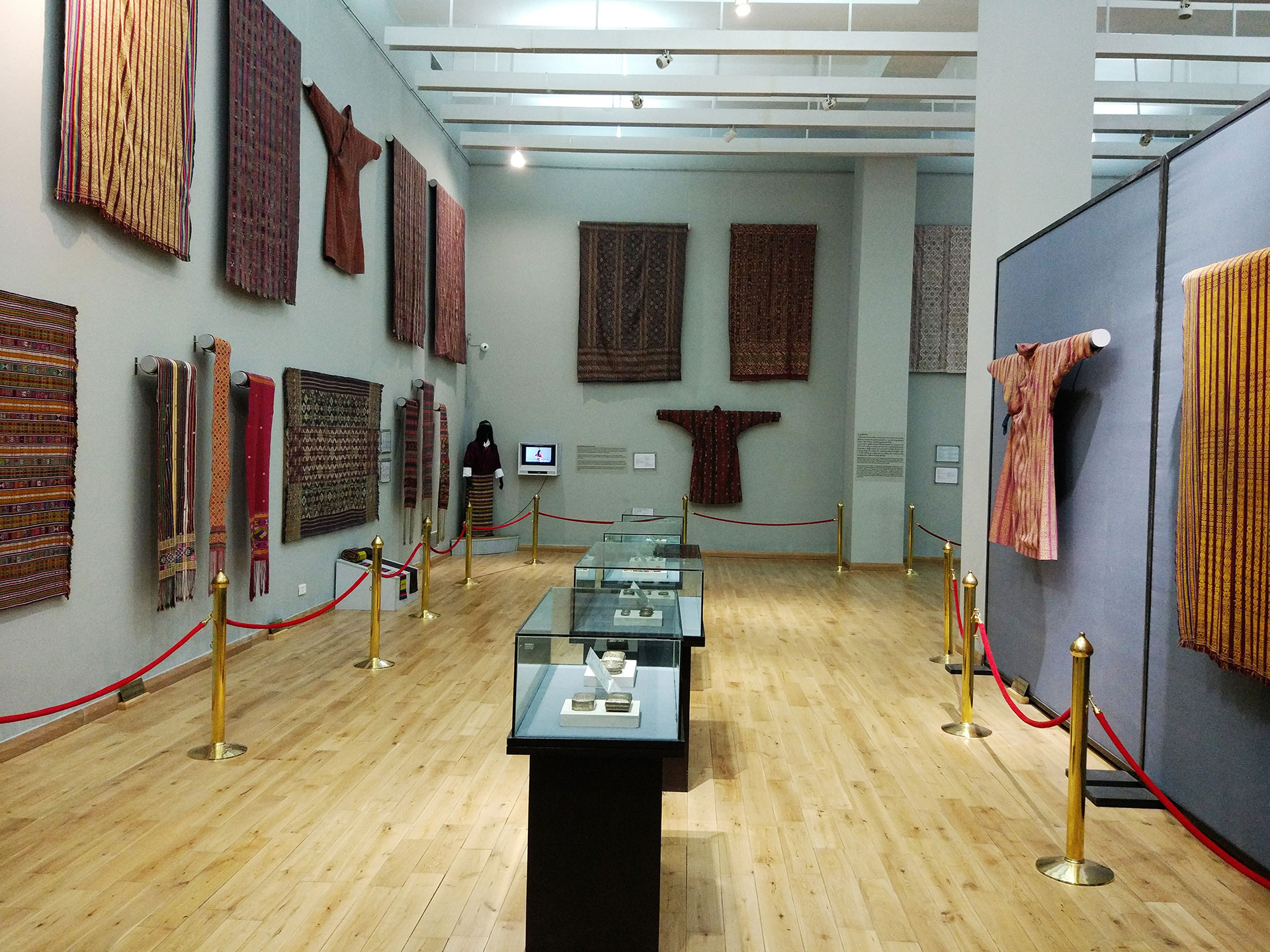 The RTA operates a state of art museum to display its collection of artifacts to further the understanding of Bhutan's rich textile traditions and way of life. The Museum consist of two galleries: The upper gallery which has a permanent display of the various types of textile weaves in the country and the lower gallery that showcases temporary exhibitions on special themes. These temporary exhibitions usually run for nine months.
The Textile Conservation Centre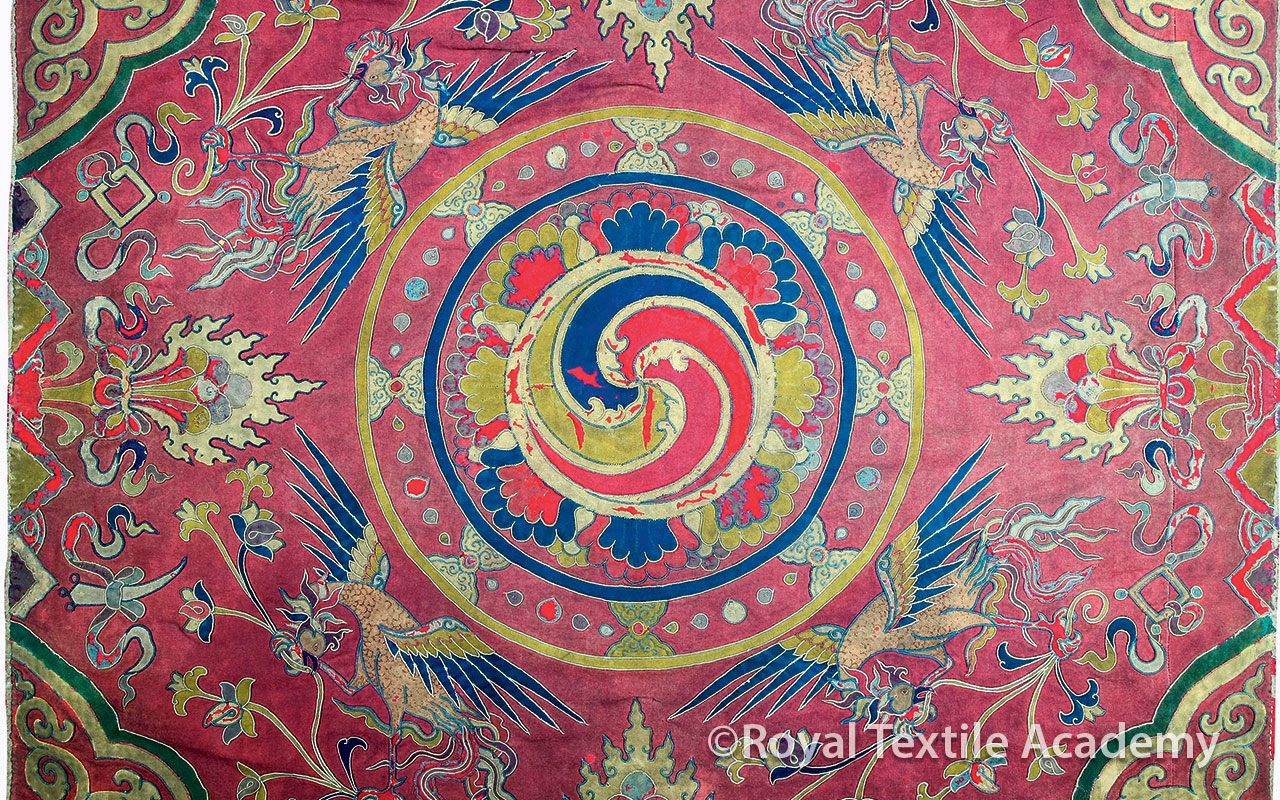 The RTA is one of the first institutions in the country practicing and imparting internationally accepted methods and techniques of conservation and preservation of the priceless textiles and other artifacts. The conservation centre has not only been responsible for the preservation and conservation of our artifacts but also provided our service to restore many pieces from several Dzongs and monasteries in Bhutan.